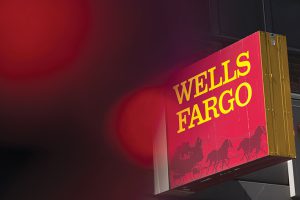 BLOOMBERG
Wells Fargo & Co's $1 billion settlement of a shareholder lawsuit over unauthorised customer accounts was approved by a federal judge, bringing the total amount the bank has agreed to pay to resolve claims over the scandal to nearly $5 billion. US District Judge Jennifer L Rochon authorised the agreement following a hearing in New York, more than three months after the deal was reached, lawyers for investors said in a statement. The approval couldn't be immediately confirmed in court records.
The deal resolves claims filed in 2020 alleging that former CEO Tim Sloan and other bank executives made misleading statements to investors, the media and Congress that presented an overly optimistic picture of the company's interactions with regulators after a 2016 scandal over the accounts. Wells Fargo declined to comment on the approval. After the deal was reached in May, the bank said that it resolved a case involving several former executives and a director who had not been with the company for several years.
Plaintiffs' lawyers said the agreement is one of the six largest securities class-action settlements of the past decade and the 17th largest of all time.  The proceeds of the settlement will go to investors who bought Wells Fargo stock from February 2, 2018, through March 12, 2020. Wells Fargo previously agreed to pay $800 million to settle two lawsuits over the bogus accounts and $3 billion to resolve US investigations. Investigators found that the company set overly aggressive sales targets that led employees to open millions of fake accounts for customers to meet goals, often by creating false records or misappropriating their identities, generating millions of dollars in fees and interest and damaging some clients' credit ratings.