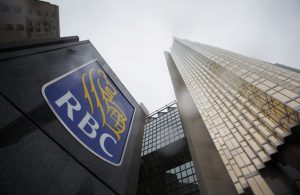 BLOOMBERG
Royal Bank of Canada (RBC) is cleaning up City National Bank's balance sheet after the US lender posted a money-losing quarter amid higher rates and the crisis of confidence at regional banks.
RBC made a capital injection into City National and bought debt securities from it, boosting the Los Angeles-based division's liquidity and capital and allowing it to pay down higher-cost borrowing.
The moves resemble an "internal bailout," Keefe, Bruyette & Woods analysts Mike Rizvanovic and Abhilash Shashidharan wrote in a note to clients. They said they don't expect a significant impact on RBC's financial results, but "the need for such measures is a negative read-through on City National Bank's health."
The bank didn't disclose what it paid for City National's securities or how much it injected into the bank. Canada's largest financial institution said it was proactively announcing the moves ahead of a US regulatory filing, expected within the next month, and its own fiscal fourth-quarter results.
"This is part of the management actions that RBC is taking on the path to improving profitability at City National," RBC spokeswoman Gillian McArdle said.
City National was swept up earlier this year in the US regional bank turmoil, which hurt liquidity and net interest margin — the difference between what banks make from lending and what they pay for deposits — at lenders across the country.