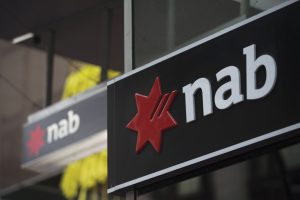 BLOOMBERG
National Australia Bank (NAB) is planning to close its Hong Kong office and consolidate operations into mainland China, Singapore and Japan.
The closure of the office will take place over the next 18 months, Krista Baetens, a Singapore-based NAB executive, said in a statement.
The Australian Financial Review earlier reported the decision, saying the office houses about 50 staff in Wan Chai, with a full shutdown scheduled for early 2025. The move marks the latest blow for Hong Kong's ambitions to keep growing as a primary Asian financial hub alongside places such as Singapore and Tokyo. Westpac Banking Corp also shut its Hong Kong branch, the report said.