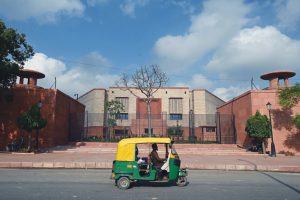 BLOOMBERG
India's government will probably scale back on its investment spending in the coming years as it curbs its budget deficit, said Goldman Sachs Group Inc, giving the private sector scope to pick up the slack.
With the government of Prime Minister Narendra Modi planning to reduce the fiscal shortfall by about 1.5 percentage points over the next two years, the rapid pace in capital expenditure growth in the past few years "cannot be sustained going forward," Goldman's economists Santanu Sengupta, Arjun Varma and Andrew Tilton said.
Investment has been a strong driver of India's economy, contributing 3 percentage points to real gross domestic product growth of 7% annually from 2004 to 2012, the economists estimated. Indian firms have shed debt and banks have enough capital to lend afresh for business expansion.