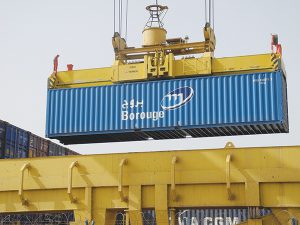 ABU DHABI / WAM
Borouge petrochemical company on Friday announced the General Assembly approval for its 2022 interim dividend payment of US$325 million (AED1.2 billion) equivalent to 3.97 fils per share.
The interim dividend will be paid to shareholders of record on 3rd October 2022 and is the first payment of the expected total FY 2022 dividend of $975 million (AED3.6 billion), equivalent to 11.91 fils per share. The interim dividend payment reflects Borouge's strong financial performance in H1 2022 and its outlook for the remainder of 2022.
Borouge's financial performance in the first half of the year and the approved interim dividend payment reflects the company's operational and commercial strength following its record IPO on the Abu Dhabi Securities Exchange in June 2022. Hazeem Sultan Al Suwaidi, Chief Executive Officer of Borouge, said, "Borouge is committed to delivering exceptional value for shareholders.