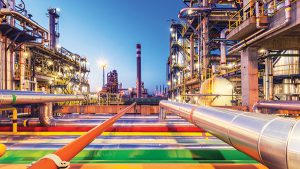 Bloomberg
Hungarian refiner Mol Nyrt is in talks to use Croatia's oil pipeline network as it works
to wean itself off Russian
supplies, according to a senior company executive.
"Our intention at the moment is to clearly develop the alternative possibilities," Peter Ratatics, Mol's 40-year-old executive vice president for consumer services, said in an interview. "In a conflict zone, how long can you have a stable supply in a pipeline that's
always in danger?"
The Mol executive's words indicate an effort to limit Hungary's energy dependence on Russia amid the war in Ukraine — even as Premier Viktor Orban has locked the country into a 15-year gas contract with Gazprom PJSC and works with Rosatom Corp. to expand the nation's sole nuclear power plant.