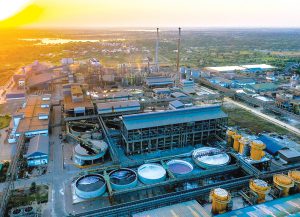 BLOOMBERG
Hindustan Zinc Ltd's plan to dole out $1.3 billion in dividends, a fourth such disbursement to shareholders this financial year, is raising concerns over the use of cash at Anil Agarwal's zinc unit.
The Rajasthan-based miner will pay an interim dividend of 26 rupees per share totalling 109.9 billion rupees, according to an exchange filing. Key beneficiaries will be Agarwal's Vedanta Ltd, which owns about 65% of Hindustan Zinc, and the Indian government that holds around 30%. London-based Vedanta Resources Ltd is the ultimate holding company.
The extra amount would bring some relief to Agarwal, who has been forced to rely more on dividends to clear his debt obligations after the Indian government opposed a plan to sell the group's international zinc operations to Hindustan Zinc for about $3 billion. Vedanta Resources has a net debt of $7.7 billion.
"We maintain our sell rating on concerns around cash use," said Raashi Chopra, an analyst with Citigroup Global Markets India Pvt. "Following the fourth dividend, we estimate HZL will turn net debt from net cash," she said.
Citi also predicts zinc prices could fall more as prospects for strong supply growth will weigh further on the market until signs of a meaningful physical demand pickup is seen, she said.
Disbursements for the year from all the four dividends total 319.13 billion rupees, according to Bloomberg calculations. For context, Hindustan Zinc gave only one dividend in the financial year prior to the current one and two dividends in the year before that. Indian companies typically announce dividends twice a year.
Vedanta Resources has been trying to reduce its debt burden to soothe investor concern over the company's liquidity and ability to repay upcoming obligations.