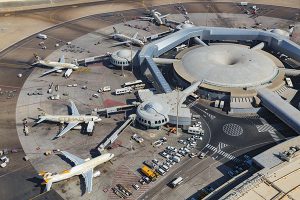 ABU DHABI / WAM
The Department of Culture and Tourism – Abu Dhabi (DCT Abu Dhabi) has announced an agreement to support the Abu Dhabi Air Expo for its next three editions by helping to attract sponsors and participants and providing added marketing value.
The Abu Dhabi Air Expo fits into DCT Abu Dhabi's strategy to further stimulate the Meetings, Incentives, Conferences and Exhibitions (MICE) sector.
Mubarak Al Shamisi, Director of Abu Dhabi Convention and Exhibition Bureau (ADCEB) at DCT Abu Dhabi, said, "As destination partner of Abu Dhabi Air Expo, we are proud to support one of the region's most successful aviation exhibitions through our Advantage Abu Dhabi incentive programme."
"Advantage Abu Dhabi allows us to expand our portfolio of interested industries and attract market leaders to the emirate, hosting events that drive social and economic development,"
Al Shamisi added.