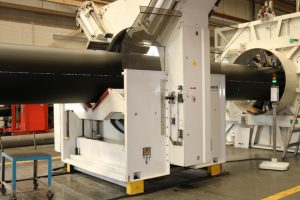 ABU DHABI / WAM
Borouge is supplying sustainable "Made in UAE" polyethylene materials worth AED120 million that are used in several development projects across the Middle East and Africa regions.
Borouge's contribution to these mega projects is driven by collaboration with the local manufacturing companies who selected Borouge's products due to their unique properties being the optimum materials to be used to make durable and reliable pipelines for various ongoing development projects across Egypt, Oman and Tanzania.
Khalfan AlMuhairi, Senior Vice President, Region MEAE at Borouge, said, "Selecting our materials for such key projects reflects the competitive advantage of Borouge's materials and the company's ability to develop sustainable tailored solutions that fit the needs for all types of development projects."
The pipes used in these projects were made from various grades of Borouge BorSafe PE100 polyethylene materials, enabled by advanced Borstar technology, which significantly contribute to lowering operational and maintenance costs for customers and end-users.
Borouge materials also contribute to reducing carbon emissions generated during the manufacturing process of the pipes and their operational lifespan.