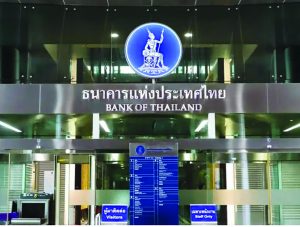 BLOOMBERGÂ 
Thailand's central bank raised its benchmark interest rate to the highest level in eight years, while making a case for retaining a tightening bias to anchor inflation firmly in the tourism-fuelled economy.
The Bank of Thailand's (BOT) Monetary Policy Committee (MPC) voted unanimously to raise the one-day repurchase rate by 25 basis points to 2% on Wednesday, as seen by 22 of 24 economists in a Bloomberg survey, with two predicting no change. The key rate was at 2% back in January 2015.
Short-term inflation may moderate, but the MPC still sees upside risk to prices from later this year, Assistant Governor Piti Disyatat said at a briefing after the decision. "It's still appropriate to continue the current strategy that we have adopted," he said, given the uncertainty on the new government's policies and a need to monitor how they will affect prices.
Although headline inflation has eased every month since January, returning within the BOT's 1%-3% target in March, the central bank has emphasized the need to keep price gains in check over time. The key risks are increased consumption from a tourism-led pickup in economic activity and possibly higher spending by a new government following the May 14 election that saw several populist political pledges.
The tightening will help narrow Thailand's real interest rate to a negative 0.67% from a negative 0.92% previously — still making it Southeast Asia's lowest after adjusting for prices.
"Thailand should have positive real interest rate when economy returns to equilibrium," Piti said. "Now we are not 100% normal yet. Even if our economy has returned to pre-Covid level, we still have a gap to reach potential growth."
The Thai baht traded 0.1% higher. It has weakened more than 1.5% in the past month.
Foreign investors have turned net sellers of local bonds and stocks on concerns about possible delay in formation of a new government, which will affect budget spending and investment.