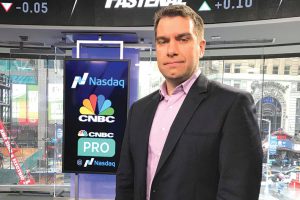 A potential near-term peak in bond yields should help US stocks in the short-run, but risks remain for investors as global central banks raise interest rates at the fastest pace in decades, according to JPMorgan Chase & Co.'s Marko Kolanovic.
"(Federal Reserve) Chair Powell stated that rates are likely to move higher than previously indicated by the September dots (4.75%) and will remain there for longer," Kolanovic wrote in a note to clients. "We maintain the Fed will see sufficient progress on inflation to pause at 4.75% in February, but risks are skewed to more hikes."
Kolanovic, who up until recently has been Wall Street's most vocal bull this year, had already cautioned investors last week that the Fed slowing the pace of tightening doesn't mean global central banks will let up on their inflation fights. Last month, he turned more wary on the economy and trimmed the risk allocations in JPMorgan's model portfolio. Kolanovic also cautioned last month that hawkish central banks have put the firm's 2022 price target of 4,800 at risk for the S&P 500 Index. That's nearly 27% above the index's close.
Kolanovic hasn't had much success with his bullish calls so far this year. Over the summer he maintained that the US stock market was poised for a gradual recovery in 2022 and that the S&P 500 would likely end the year unchanged, repeatedly urging investors to buy the dip.
Kolanovic said international stocks have "derated to a wide discount and will likely trade better than the US in local currency terms." The bank is staying overweight on UK equities, given their discount compared with other regions, a high dividend yield and the benefit to exporters from a weak pound, he added.
Kolanovic also reiterated his stance that Chinese equities present a buying opportunity for stock investors.
"Chinese stocks have broken out of a recent downtrend after recent reports hinting towards an easing  of Covid-19 restrictions," Kolanovic added. "China is also one of the few places where inflation is both low and falling, allowing room for stimulus."
—Bloomberg