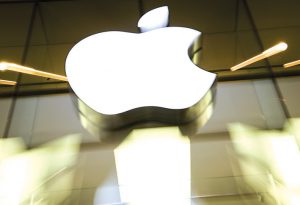 BLOOMBERG
Apple Inc has abruptly shut down one of its retail stores in Charlotte, North Carolina, after the mall where it's located suffered at least three shootings in recent months.
The company informed the store's employees that the location would be closing immediately, according to people with knowledge of the matter. The store was open for business and a copy of its website from the previous day showed no plans for it to change business hours or close.
After employees were informed of the plan, Apple updated its website to show that the location — at the Northlake Mall in Mecklenburg County — would be shuttered permanently. The shootings at the mall contributed to the decision, the people said.
Apple told employees that there will be no layoffs and that staff at the Northlake Mall site would be transfered to the nearby SouthPark location in Charlotte or roles working at the company's online store.
The iPhone maker is also opening a new location in Charlotte next year to replace the Northlake Mall store. Plans for that store were already in the works before the recent shootings.