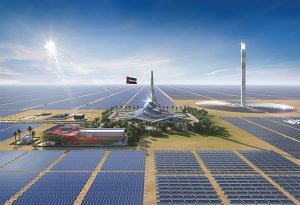 ABU DHABI / WAM
Worldwide employment in renewable energy reached 12.7 million last year, a jump of 700,000 new jobs in one year, despite the lingering effects of Covid-19 and the growing energy crisis, according to the "Renewable Energy and Jobs: Annual Review 2022" report.
The report identifies domestic market size as a major factor influencing employment generation in renewables, along with labour and other costs. Solar energy was found to be the fastest-growing sector. In 2021 it provided 4.3 million jobs, more than a third of the current global workforce in renewable energy.
The new report was published by the International Renewable Energy Agency (Irena) in collaboration with the International Labour Organisation (ILO), during the Global Clean Energy Action Forum in Pittsburgh, USA.
With rising concerns about climate change, Covid-19 recovery and supply chain disruption, national interest is growing in localising supply chains and creating jobs at home. The report describes how strong domestic markets are key to anchoring a drive toward clean energy industrialisation.