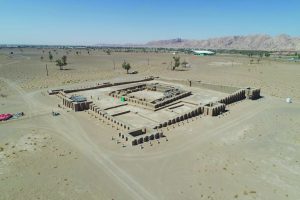 SHARJAH / WAM
The Sharjah Archaeology Authority revealed early this month that four important Sharjah ancient sites had been added to the preliminary Unesco World Heritage List.
In preparation for the final submission of the cultural landscape file for the central region, the authority has recorded all the following: the site of Mleiha: the pre-Islamic period in the southeast of the Arabian Peninsula, and the sites of stone inscriptions in Khatum Melaha and Khor Fakkan, and the site of Wadi Helo: evidence of copper mining in the Arabian Peninsula, and the site of
the prehistoric cultural scene in Faya.
"The registration of these sites is the result of a series of studies conducted by the authority in collaboration with academic experts and specialists to assess their cultural value and archaeological importance at the global level, as these studies also dealt with historical value and state of preservation reports," said Dr Sabah Jassim, Director-General of the Sharjah Archaeology Authority.