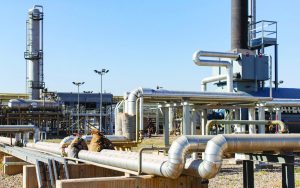 SHARJAH / WAM
The Board of Directors of Dana Gas on Tuesday announced that it has recommended an incremental dividend payment of 4.5 fils per share for H2 2022.
A payout of 4.5 fils per share for the second half of 2022 would take the total dividend payment for 2022 to AED630 million or 9 fils per share, a 12.5 percent increase compared to the dividend for 2021.
This follows the interim dividend paid in October of 4.5 fils per share.
The increased payout reflects higher global energy prices and the company's good operational performance for the year. The outlook remains positive given the global energy market dynamics and despite some security and macroeconomic challenges faced.
For FY 2022, the company reported net profit of AED667 million ($182 mn) in 2022 as compared to AED1.16 billion ($317 million) in 2021.
Excluding other income and impairments, Dana Gas reported adjusted net profit of AED718 million ($196 million) as compared to AED469 million ($128million) in 2021, an increase of 53 percent. The strong year-on-year profits were sustained by high energy prices, steady production and prudent cost control.