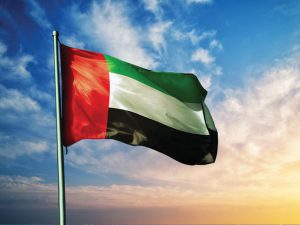 ABU DHABI / WAM
Hamid AlZaabi, Director-General of the Executive Office of Anti-Money Laundering and Counter Terrorism Financing (EO AMLCTF), revealed that the UAE has completed a comprehensive review of AML/CFT progress made in the first half of 2023 which shows significant improvement across the board.
In a statement to the Emirates News Agency (WAM), AlZaabi stressed that the review's outcome demonstrates the robustness, responsiveness and effectiveness of the UAE national AML/CFT system. During this period, the UAE has continued to implement the National Action Plan and National AML/CTF Strategy and is resolutely pursuing its agenda for combating illicit financing and preserving the integrity of the global financial system.
He noted that these efforts have substantially increased key performance indicators, including STRs/SARs, enforcement actions, inspections by supervisory authorities, and confiscations. He also pointed out that the UAE successfully confiscated over AED1.309 billion from March 2023 to mid-July 2023, reaffirming its commitment to strengthening its financial system.
AlZaabi stressed that the UAE will continue to build out its long-term, sustainable AML/CTF capabilities to detect, investigate and understand money laundering and terrorist financing and will continue to broaden its international cooperation.
He added, "The UAE's participation in the Eurasia Group plenary was followed by granting official observer status at the Asia/Pacific Group plenary. On the domestic level, the UAE FIU hosted the 2023 annual meeting of the Egmont Group in Abu Dhabi, a global organisation that facilitates the exchange of information, knowledge, and cooperation amongst 170 member FIUs. We look forward to continuing our positive progress in the second half of the year."
The Director-General of the EO AMLCTF said that the achievement of the first quarter included the participation of a UAE delegation led by the EO AML/CTF for the first time in plenaries of two FATF-Style Regional Bodies: the Asia/Pacific Group (APG) and Eurasia Group (EAG).
He added that supervisors of Financial Institutions (FIs) and Designated Non-Financial Businesses and Professions (DNFPBs) imposed collective fines of more than AED199 million.
The UAE also successfully confiscated over AED1.309 billion (approx. US$356,000,000) from March 2023 to mid-July 2023.
He noted that from Q1 to Q2 2023, the UAE reported a 17% increase in total STRs. During this period, DNFBP submissions increased by 14% and DPMS submissions by 23%.
AlZaabi explained that in Q2 2023, the number of inspections (69,407) surpassed the total number of inspections in 2022 (67,097), with an increase of 108% compared to the first quarter of 2023.
He mentioned that the private sector reporting of Targeted Financial Sanctions (TFS) and Terrorist and Proliferation Financing (PF/TF) — related STRs/SARs to the FIU has increased. Statistics from March-June 2023 show an approximate increase of 93% on the previous reporting period.
He said that since March 2023, the Executive Office for Control and Non-Proliferation (EOCN) conducted four training sessions for nearly 4,000 private and public sector professionals on TF/PF.
According to the Director-General of the EO AMLCTF, the UAE continues to prioritise international cooperation to combat financial and organised crime. This includes several high-profile cases of investigations, arrests and extradition agreements between the UAE and other jurisdictions.
He added that the UAE has successfully signed 45 Mutual Legal Assistance treaties (MLA) in line with efforts stated by the Ministry of Justice in its guide to international judicial cooperation in criminal matters. One MLA treaty was signed with the Republic of Türkiye, and further treaties are being developed.
He noted that the UAE focused on outbound MLA requests and other requests targeting trade-based money laundering (ML), third party ML, foreign predicate offences, and international facilitators. He explained that from March 2023 to mid-July 2023, the UAE sent 82 outgoing MLA requests to 34 foreign countries. In 2022, the UAE sent 290 outgoing MLA requests to 72 countries. For the first half of 2023, the UAE has sent 119 outgoing MLA requests to over 40 jurisdictions.
He mentioned that for the first half-year of 2023, the UAE received 202 incoming MLA requests and provided responses to 130 MLA requests (approx. 73%), while the remaining 71 are currently being processed by the respective PPs as of the end of June 2023, with one incoming MLA being withdrawn by the respective foreign jurisdiction. This continues the positive trends seen in 2022.
According to the EO AMLCTF Director-General, the UAE invests significant resources into increasing the capacity of nationwide and regional supervisors to ensure that FIs and DNFBPs are compliant with AML/CFT requirements.
He added that from February to July 2023, the UAE has continued to intensify its outreach and awareness-raising initiatives, conducting 12 sessions that reached over 18,000 personnel across the public and private sectors.
He mentioned that through 14th July, the MOE had completed 52% (1,737 out of 3,360) of on-site full-scope inspections of high-risk DNFBPs and prioritised these on-site inspections based on the risks and size of the sectors.
He explained that the supervisors of FIs and DNFBPs issued collective fines amounting to AED199 million for H1 2023, which exceeds the totals from years 2022 (AED76.2 million), 2020 (AED8.4 million) and 2019 (AED800,000) combined.
He noted that between March 2023 and June 2023, the CBUAE completed 30 on-site reviews and finalised 57 on-site reviews this year. Inspections undertaken during the current reporting period resulted in 385 remedial actions identified, and 28 Remedial Mitigation Plans were issued to CBUAE regulated entities.
AlZaabi explained that supervisory authorities continue to invest in their human resources.
Investigations and prosecutions
According to AlZaabi, the UAE's system to effectively investigate ML offences and to swiftly impose proportionate sanctions continues to improve and be enhanced to dissuade further criminal behaviour. These efforts include implementing additional investigation tools and improved investigative methods and techniques.
He added that between March and mid-July 2023, the UAE has prioritised investigations and prosecutions of large-scale, complex ML cases. During this period, 183 ML cases were launched nationally by the relevant investigation and prosecution authorities.
AlZaabi explained that out of the new ML cases, 51 cases were based on Financial Intelligence Unit (FIU) disseminations; 164 cases were judicially investigated by the Public Prosecutions (PPs); and 99 cases were referred to Court during this review period.
He mentioned that the UAE maintains a 92.1% conviction rate in ML cases between March 2023 and mid-July 2023, landing 76 convictions during the same period. Approximately 45.3% of the police investigations were generated by formal and informal international cooperation, such as incoming MLA requests, FIU-to-FIU, and police-to-police cooperation.
He noted that confiscating illicit proceeds is a high priority for the relevant authorities to ensure that the criminal funds are confiscated and prevented from entering the financial system again, deterring further criminal activity.
The Director-General of the EO AMLCTF said that during H1 2023, the UAE demonstrated how financial intelligence is instrumental across relevant authorities in effectively assisting in ML and TF investigations. The UAE has made significant investments to improve the FIU's capabilities and efficiency and is seeing significant improvements in the prosecution of financial crimes.
He noted that the FIU has invested heavily in improving the team by hiring highly experienced professionals with relevant experience in compliance, banking, law enforcement and investigations.
AlZaabi stressed that 183 new ML cases have been referred at the national level by relevant investigation and prosecution authorities, which further enhances the capacity of investigation and prosecution authorities to use other sources of information and conduct Parallel Financial Investigations.
He said the FIU includes analysis information from foreign FIUs and provides financial intelligence for investigation and prosecution authorities to continuously pursue high-risk ML threats. Moreover, meetings with foreign FIUs and international stakeholders have increased.
ALZaabi stressed that the UAE treats TF and PF risks seriously. Highly prioritised efforts and activities ensure that terrorist financiers are prevented from raising funds – either via the private or the non-profit organisation (NPO) sector – and that the entities and individuals engaged in the proliferation of weapons of mass destruction are prevented from doing so in accordance with UNSCRs.
He noted that the EOCN continues to prioritise comprehensive outreach to the private and public sectors on TF/PF. Since March 2023, four training sessions have been conducted and attended by 4,000 participants, focused mainly on international CPF obligations, compliance best practices, and typologies.
He explained that the private sector reporting of TFS PF/TF – related STRs/SARs to the FIU – has increased compared to the past two reporting periods. Statistics from March to June 2023 show an approximate increase of 93% and 96% in STRs compared to the past two reporting periods (Jul – Oct 22 and Nov 22 to Feb 23, respectively). This indicates an increasing and sustained trend.
He concluded that supervisors and all AML/CFT authorities are actively coordinating and participating in the ongoing process to update the second National Risk Assessment launched in October 2022.