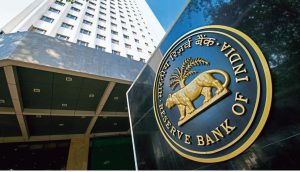 BLOOMBERG 
The Reserve Bank of India's (RBI) board will meet on May 19, when it is expected to consider a dividend payout to the government.
The meeting will be held in Mumbai, the people said, asking not to be identified as the details are private. The authority typically reviews its finances and how much it can transfer to the government during its May board meeting.
The government has budgeted to receive a total 480 billion rupees ($5.8 billion) from the RBI and other financial institutions it holds stakes in.
Analysts including those at Standard Chartered Plc estimate the RBI will transfer between 1 trillion rupees to 2 trillion rupees to the government as a dividend for the year ended on March 31. The RBI's dividend for the previous year was 303.1 billion rupees.