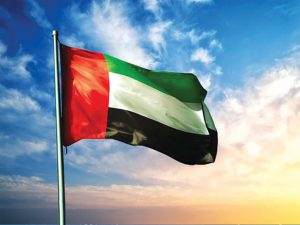 ABU DHABI / WAM
The Ministry of Finance has issued ministerial decision No 120 of 2023 on transitional rules for corporate tax, providing guidelines  for adjusting a taxable person's opening balance sheet under the corporate tax law.
Younis Haji Al Khouri, Undersecretary of the Ministry of Finance, said, "Transitional rules for corporate tax provide important clarifications for businesses that need to transition smoothly from the pre-implementation period of the corporate tax law to the post-implementation period. The aim is to ease the process of determining the opening balance sheet, ensuring a fair and transparent approach for assets and liabilities held prior to the implementation of the new corporate tax regime."
The decision applies to certain assets and liabilities, such as immovable property, intangible assets, financial assets, and financial liabilities, held by businesses before the corporate tax law comes into effect.
Businesses can adjust their tax treatment of such assets and liabilities based on specific rules and must decide how to do that when they submit their first tax return. Their choice would be permanent except in special circumstances. The decision also considers the ownership history of assets and liabilities, including those owned by the company or other members of the same business group. There is further flexibility for the real estate sector where companies with immovable property recorded on a historical cost basis have an option to select the basis of the relief, using either a time apportionment method or valuation method, thereby allowing groups to determine the most favourable outcome for them on immovable property on an asset-by-asset basis.
When this local business sells these shares after the law comes into effect, it can adjust its taxable Income by excluding a portion of the gain based on the shares' value at the start of the first tax period.