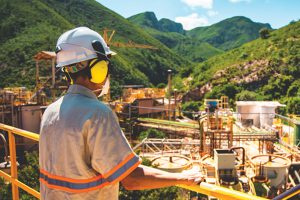 Yamana Gold Inc. said it has entered an agreement with Agnico Eagle Mines Ltd. and Pan American Silver Corp. after determining their takeover offer was superior to an earlier bid by Gold Fields Ltd.
The company's board "now unanimously recommends that Yamana shareholders vote against the Gold Fields transaction," when they meet to vote on the deal on Nov. 21, Yamana said in a statement. The company entered the arrangement agreement following the waiver by Gold Fields of its five business day matching right, Yamana said.
Gold Fields said Monday that it won't raise its offer for Yamana after the two Canadian rivals teamed up for an unsolicited $4.8 billion bid to break up an earlier merger agreement with the South African miner. Yamana previously said the cash-and-stock proposal announced by Agnico Eagle and Pan American was "superior" to the Gold Fields agreement reached back in May. The latest deal is valued at $5.02 a share, based on the closing prices.
—Bloomberg