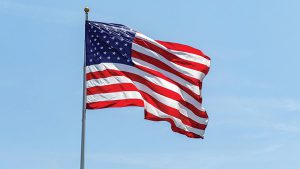 Bloomberg
The US is preparing a fresh round of sanctions on Russia and China for what it describes as human rights abuses by both countries,
according to an official familiar with the matter.
The sanctions against Russia were expected to focus on the country's efforts to procure weapons — especially drones — which is also under heavy US sanctions.
The penalties against Chinese entities will focus on that country's fishing industry, the official said, who asked not to be named to discuss actions that haven't yet been announced.
A majority of the sanctions, yet to be unveiled, will be levied under the Global Magnitsky Act, a law that expanded the use of economic sanctions to cases of human rights violations.
The measure is named for Sergei Magnitsky, a lawyer who died in Russian custody after accusing officials in that country of corruption.
A spokesperson for the US Treasury Department declined to comment. The sanctions were reported earlier by the Wall Street Journal. The US has levied hundreds of sanctions against individuals, companies and government entities in Russia.