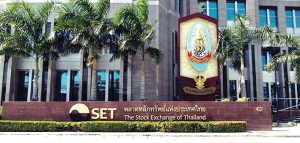 BLOOMBERG
Volatility is rising in Thailand's financial markets amid concern investors will have to wait until August to find out whether a coalition of pro-democracy parties can form a new government.Uncertainty after the May 14 election first triggered an outflow of funds, worsening the rout in Asia's worst-performing stock market this year and weakening the baht. Stocks then rallied this week, and the currency retraced some of its losses on Wednesday.
While the new coalition formalised its alliance, when a quarterly economic report showed better-than-expected growth, there is concern that funds will keep taking money out of the country until there's clarity on the new leadership.
"This is a classic case of politics getting in the way of an economic rebound in the making, which would certainly have been bullish for Thai assets," said Vishnu Varathan, head of economics and strategy at Mizuho Bank Ltd in Singapore.
Overseas investors unloaded the nation's bonds for a fifth day, with outflows totalling more than $1.2 billion over the period. They've sold off stocks for 11 straight days, withdrawing $725 million, according to data compiled by Bloomberg. The benchmark SET slid 3% last week before rising 1.7% over the past three days.
Thailand's Election Commission has up to 60 days after the vote to release official election results and certify 95% of the lower house seats. The first session of the new parliament must then take place within 15 days. That pushes back the timeline of government formation to late July or even early August.
"The rising political risk post-election has really unnerved investors, with foreign outflows from Thai bonds and equities," said Kobsidthi Silpachai, head of Capital Market Research at Kasikornbank Pcl in Bangkok.