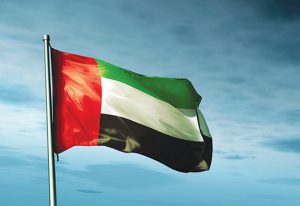 Abu Dhabi / WAM
The UAE has condemned Israeli forces' storming of the Palestinian camp of Jenin, which resulted in numerous deaths and injuries.
In a statement, the ministry of Foreign Affairs and International Cooperation (MoFAIC) called upon Israeli authorities to assume responsibility for reducing escalation and instability in the region.
Moreover, the ministry stressed the need to support all regional and international efforts to advance the Middle East Peace Process, end illegal practices that threaten the two-state solution, and establish an independent Palestinian state on the 1967 borders with East Jerusalem as its capital.
The United Arab Emirates has also strongly condemned the terrorist attack that targeted the embassy of the Republic of Azerbaijan in the Iranian capital, Tehran, which resulted in one death and injury to several embassy staff.
The UAE stressed the obligation to protect diplomatic missions in accordance with the norms and charters that govern diplomatic work.
In a statement, the Ministry of Foreign Affairs and International Cooperation (MoFAIC) affirmed that the UAE expresses its strong condemnation of these criminal acts, and its permanent rejection of all forms of violence and terrorism aimed at undermining security and stability in contravention of moral and human values and principles.
The ministry also expressed its sincere condolences and sympathy to the government of the Republic of Azerbaijan and its people, and to the family of the victim of this heinous crime, as well as its wishes for a speedy recovery for all the injured.