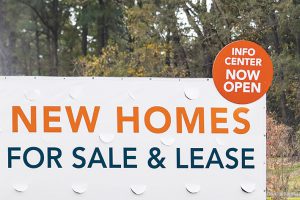 Brooke Sample
Remember when New Yorkers began fleeing the city at the beginning of the pandemic, escaping to their summer homes in the Hamptons or snapping up houses in the country? Those who dreamed of living in New York suddenly saw an opportunity to make it happen as landlords dropped rents in a desperate effort to fill now-empty units.
Unfortunately, as renewals came due, their landlords stopped offering the "Covid discount" and began jacking up rents again, creating the city's most competitive rental market in recent memory. It's a housing crisis that's mirrored in other big cities like Boston, San Francisco and Washington.
These aggressively higher prices — sometimes 50% higher than what renters had signed up for in 2020 — have forced renters to make some difficult choices: Find roommates to split the rent, find second jobs to pay it or move out altogether.
Sworn New York renter Erin Lowry has seen enough to wonder: Is it time to consider buying? Finding the cash and the fortitude to tackle the real estate market is an uphill battle that ultimately comes down to how much stability you're looking for and how badly you want to stay where you are. That goes for New York City and anywhere else.
I refinanced my tiny house in New Jersey last year at 2.5%, so I'm feeling pretty fortunate. I'm also staying put now that mortgage rates have hit an average of 7%. But homeowners in Austin are looking at it from a different angle, Jonathan Levin says. "Homeowners and investors who bought their properties before the boom appear to be rushing to cash in their chips," he writes. "Some may have never lived in the homes; others may be taking the cash proceeds to smaller homes or cheaper suburbs; others might just be moving into rentals while they wait out a market bottom to buy back in."
Still, the rise in mortgage rates over the past year is just one factor leading to a downturn in housing demand nationwide. Last year's hot market has cooled off considerably, with prices falling and home construction putting on the brakes. That's not even taking into account inflation fears and a general feeling of dread about the economy as a whole. But that doesn't mean new homes aren't being built — multifamily-unit construction (i.e. apartments) has reached an all-time high:
Justin Fox finds it interesting that developers "are continuing to put up so many big apartment buildings despite a pandemic and remote-work boom that many assumed would spur a shift away from apartment living." But demand for apartments could push off a crash in that sector — if it's coming at all. As Conor Sen points out, "High mortgage rates don't make the need for shelter go away." The American Dream might involve a house and all the pretty trimmings, but the pain of finding a single-family home might be soothed by the flexibility of a newly built apartment.
—Bloomberg