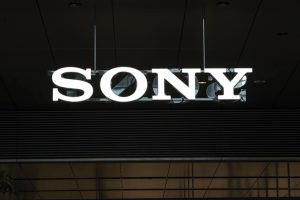 BLOOMBERG
Sony Group Corp raised its full-year outlook for sales and profit after its media divisions outperformed, yet warned that it might be difficult to meet a target for PlayStation 5 sales ahead of the crucial year-end holiday season.
Sony is now targeting net sales of ¥12.4 trillion ($82.1 billion) in the year ending March, up from ¥12.2 trillion and better than estimated. Notably, its prediction for music and gaming profit both surpassed analysts' expectations. But analysts said some of that stemmed from a weaker yen. The Japanese electronics and entertainment giant cautioned that its aging PS5 — the device at the heart of its gaming business — could begin to lose steam next year after peaking in fiscal 2024.
Sony continues to grapple with an uncertain global economic climate that's weighing on a business spanning film, games and phone camera sensors. Price discounts likely propelled sales of the PS5, reversing a slowdown in growth that emerged during the June quarter. It's launching a slimmer version of the device with a goal of luring holiday shoppers.
Sony stuck with an existing goal of moving 25 million PS5s this fiscal year, though executives stressed that profitability took priority over meeting that target.
"We recognise selling more than 25 million PS5 units this fiscal year remains a challenging goal," Chief Operating Officer Hiroki Totoki told reporters.
"It will depend on how sales do in the year-end holiday season. We won't pursue expanding the PS5-installment base alone, but will keep profitability in mind."
The PS5 discounting is weighing on margins and may force Totoki, who began to oversee the PlayStation business last month, to implement cost-cutting measures. Already, Sony is decreasing staff at some of its major studios including Bungie. It plans to reduce gaming M&A next year by roughly 20%, he said. Sony reported a less-than-projected ¥263.01 billion operating income for the September quarter.
"I don't see Sony getting to this hardware target without price reductions, even more bundles and a massive promotion in the remaining quarters," said Serkan Toto, a game industry consultant. "The company will need to have a blow-out Q3 in order to even get close.
To Sony's credit, 4.9 million PS5 sold in Q2 outperforms any same-quarter sales for the PS4."
Kazunori Ito, equity research director at Morningstar, said he'd expected a better performance at Sony's other major pillar, the smartphone image sensors it supplies Apple Inc and Samsung Electronics Co. That division is grappling with stubbornly weak demand, while Apple's disappointing holiday-quarter outlook revived concerns around the reception for the iPhone 15, particularly in China.