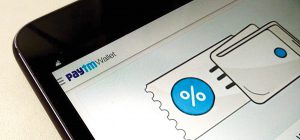 Bloomberg
Shares of Indian digital payments giant Paytm closed at the lowest since their market debut last month following the nation's biggest-ever initial public offering, as investors remain concerned about the startup's path to profitability.
One 97 Communications Ltd, Paytm's parent company, raised $2.5 billion in its IPO but a 27% plunge in its debut made it one of the worst initial showings by a major technology firm since the dot-com bubble era of the late 1990s. The stock is now down nearly 39% from its issue price of 2,150 rupees.
"Paytm shares will continue to be under pressure as there is clearly no follow-up buying by large institutional investors even at this price," said Abhay Agarwal, fund manager at Mumbai-based Piper Serica Advisors Pvt. "Main reason for this is the company's inability to coherently articulate a path to profitability."
One 97 reported its first financial results as a public company at the end of November, with losses widening to $62 million in the July-to-September quarter from a year ago amid rising expenses.