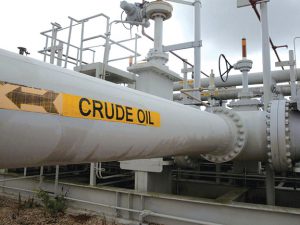 Bloomberg
Oil falls as softer economic data from China eased the pressure on crude markets.
West Texas Intermediate plunged as much as 5.7% to fall below $87 a barrel, the lowest in more than six months. Oil started the week on the back foot after China announced a surprise cut in key interest rates on the back of weak economic data.
Crude has ticked lower over the past couple of months on concerns about an economic slowdown, shedding all the gains immediately following Russia's invasion of Ukraine. Money managers have cut their bullish bets
on WTI to the lowest in over two years, according to the Commodity Futures Trading Commission.
Providing more slowdown fodder, data released on Monday showed China's apparent oil demand last month was about 10% lower year-on-year, with the economy battered by virus lockdowns and property woes.