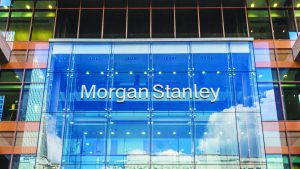 BLOOMBERGÂ 
Morgan Stanley is letting go of at least six managing directors, including some key China bankers, as part of broader job cuts in Asia where dealmaking has been stymied by growing China-US tensions and tepid economic growth.
Clarence Kwok, who's focussed on mergers and acquisitions in China, Julia Xiao in corporate finance, and Tony Yin on the technology coverage were among managing directors let go, according to people familiar with the moves who asked not to be identified because they're not authorised to speak publicly. Some of the senior bankers being cut were promoted in the last two years, said the people.
The latest reduction in China-focussed investment banking jobs would be the deepest among Wall Street banks because Morgan Stanley has historically had a bigger team focused on sourcing deals in the world's second-biggest economy. China's economic rebound is weaker than expected, and global investors are shunning the market, contributing to a slump in dealmaking.
The New York-based firm started communicating with affected staff in Asia, the people said. Bankers affected were based in places including Hong Kong, Shanghai and Beijing, they said.
A Hong Kong-based spokeswoman declined to comment. Kwok, Xiao and Yin didn't immediately respond to requests for comment.
Morgan Stanley started cutting 7% of its Asia-Pacific investment banking workforce this week, people familiar had said. The move is part of a plan to reduce about 3,000 jobs globally by the end of this quarter, which would amount to roughly 5% of staff excluding financial advisers and personnel supporting them within the wealth management division.
The firm already axed about 50 investment-banking jobs in Asia by the end of last year after a plunge in deals, and a significant number of those were China-focussed roles. The reduction was among the highest for Wall Street firms last year, people familiar said at the time.