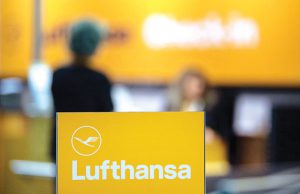 Bloomberg
Deutsche Lufthansa AG and labour union Verdi sealed an agreement on a wage deal for the company's 20,000 ground crew after a one-day strike led to a wave of cancellations.
The deal includes monthly pay hikes in three stages through the end of next year, Verdi said in an emailed statement. Check-in staff will get between 13.6% and 18.4% more pay, helping workers cope with higher energy bills.
"The result includes compensation for inflation and an additional increase in real wages," Verdi lead negotiator Christine Behle said. "It was important to us to achieve this genuine balance in order to protect employees in this difficult economic situation."
The deal comes after a warning strike by ground crew last month led to hundreds of cancellations at Lufthansa's Frankfurt and Munich hubs. The carrier said the walkouts cost it around 35 million euros ($35.8 million).
The airline's board member responsible for human resources, Michael Niggemann, welcomed a "good solution" and reiterated the airline's confidence it can reach an agreement with pilots and cabin staff, who are also pushing for higher wages to offset surging consumer prices.
Lufthansa could still face further disruption if it can't agree a pay deal with its pilots union. Members have already voted in favor of strikes but haven't yet decided on a date. Pilot strikes at Europe's biggest airline would add to a summer of chaos across the continent, where airports and airlines have struggled to accommodate a jump in bookings compared with the pandemic-induced slowdown.
Surging inflation in Germany is leading workers to demand higher pay, bringing the threat of strikes to several sectors.