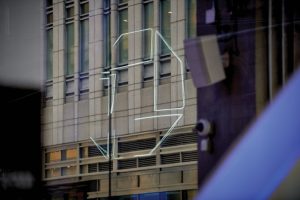 BLOOMBERG
One of the most high-profile blockchain systems in traditional banking has added a new feature that lets companies shift cash automatically.
JPMorgan Chase & Co's JPM Coin now allows clients to program their accounts by plugging in a set of key conditions, enabling them to move funds to cover overdue payments and margin calls. Further down the line, it may help them seize on differences in exchange rates.
Germany's Siemens AG used the system, configuring its accounts to transfer money to fill potential shortfalls, Naveen Mallela, head of Coin Systems at JPMorgan's blockchain division Onyx, said in an interview.
Using blockchain, transfers are already close to instantaneous, at any time of day, rather than made in batches during working hours in the case of traditional banking. Now, the new function at JPM Coin frees them from the need to set standing orders for a particular time or amount, kicking in instead when the preprogrammed criteria are met.
"If you think of the current bank account provided by any financial institution, there is only so much you can do in terms of configurability and set of rules," Mallela said.
"That is what we are changing. We believe this is the first instance of a traditional financial firm building programmable payments at scale, using existing commercial bank money."
There's been a spurt of blockchain activity among financial institutions in the past few months.
HSBC Holdings Plc launched a new system to tokenise ownership of physical gold held in its London vaults, while late last month Euroclear switched on a blockchain platform for issuing traditional securities.