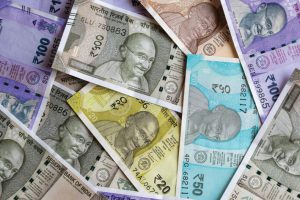 BLOOMBERG
Dollar purchases by the Indian central bank to limit the impact of foreign inflows are helping lead to shortages of the US currency in the Indian banking system and weighing on the rupee, according to analysts.
The rupee has given up all of this year's gains, having been up about 1% at the beginning of May and among Asia's best performers. Currency watchers say that's because the Reserve Bank of India (RBI) is mopping up dollars gushing into local stocks — sending a gauge of liquidity in the greenback to a more than six-year low.
India's foreign-exchange reserves surged by almost $11 billion in the first two weeks of May, driven by combination of foreign inflows and valuation gains. The weakness in the rupee despite these robust inflows is seen as a sign the central bank wants to curb a sharp appreciation in the currency that can hurt exports amid a flagging economy.