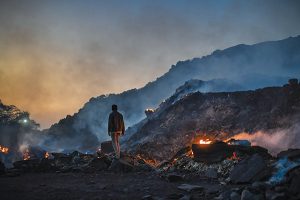 Bloomberg
India defended its use of fossil fuels citing energy security priorities, even as the country vowed to remain committed to decarbonisation.
The country, one of the world's largest producers of coal, has often countered demands to curb use of the dirtiest fossil fuel, arguing it is key to its energy security and economic development. The war in Ukraine saw energy rise to the fore of the agenda for developed nations, many of which revived use of coal after supplies of Russian oil and natural gas shrank.
Environmentalists have blamed the fuel — along with other factors like crop burning, construction dust and vehicle emissions — for the country's toxic air that reaches alarming proportions every winter.
The arguments reflect the country's stance at the COP27 summit in November pushing for a discussion on fossil fuels, instead of coal alone, and to hold rich nations to account for their use of natural gas and oil.