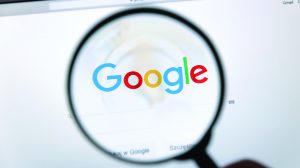 BLOOMBERG 
For months, Google has been under pressure to reinvent its core search business and respond to the rise of artificial intelligence (AI) programmes that can generate content. Google started
introducing more to the public — slowly.
At its annual developer conference, Google unveiled a version of its search engine that uses large language models, AI tools that are trained on enormous volumes of text to answer users' queries conversationally. The update will exist only in a new, experimental space dubbed "Search Labs," which users who sign up for a wait list will be able to access. Certain features may eventually graduate to the main search engine; others will be scrapped entirely.
"They want to be in the generative AI game, and they have to be in the generative AI game," said Evelyn Mitchell, an analyst with Insider Intelligence. "There are new competitive dynamics emerging around AI, and they have to address it, whereas before maybe it wasn't so important."
The approach insulates Google from some of the ethical concerns surrounding generative AI, while also buying the company more time to assess the impact on its search advertising business, which is the main revenue driver for its parent company Alphabet Inc.
It's a more risk-averse stance than the one being taken by Microsoft, which has already infused its search engine, Bing, with technology from the startup OpenAI, and made the tools widely available to the public. With an estimated 93% percent of the worldwide search market, Google has more to lose. The company is also trying to be thoughtful about how to set expectations with users about the capabilities of generative AI, Prabhakar Raghavan, a senior vice president at Google, said in an interview.
Since the launch last year of OpenAI's popular chatbot, ChatGPT, people are increasingly experimenting with using AI tools to offload time-consuming tasks, such as party planning or product research. Raghavan described the example of mapping out a trip to Paris, which requires cross-checking the hours of operation of local establishments — a task that could easily trip up an AI system. Asked whether Google's generative AI search product, known as SGE — short for "search generative experience" — could field such a project, Raghavan responded: "Someday."
If the AI's answers come easily and sound confident, people may believe them without checking facts. "We want it to be trustworthy for users to do that application," Raghavan said. "Today, we are not there."
Google's presentation suggested there are still many ways the company can use generative AI to help consumers in the meantime. In its search labs, Google is focussing on helping users accomplish tasks that are "clunky" in the current version of the search engine, requiring multiple queries, said Liz Reid, a vice president of search.
Google has previously tested new search features by introducing them to randomised groups of users. By rolling out Search Labs, Google hopes to engage in a more robust dialogue with users about generative AI, Reid said.