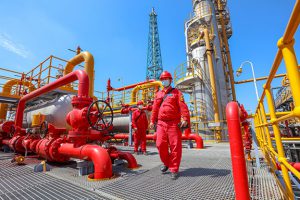 Agencies
China saw a steady increase in its natural gas output in April, official data showed.
The country's natural gas output was 17.7 billion cubic meters in April, up 4.7% from a year ago, according to the National Bureau of Statistics.
In the first four months of this year, China reported a total of 74.7 billion cubic meters of natural gas production, up 6.2% year on year.
During the January-April period, China imported a total of 35.87 million tonnes of natural gas, down 8.9% year on year, the bureau said.
China Spent Over $6 Billion on Russian Energy Imports
China kept buying more energy from Russia, with purchases of oil, gas and coal jumping 75% in April to over $6 billion, even as domestic demand slowed due to a resurgent virus and the US and Europe moved away from purchases.
Imports of Russian liquefied natural gas surged 80% from a year earlier to 463,000 tons, according to Chinese customs data on Friday. That's despite China's total imports of the super-chilled fuel dropping by more than a third as lockdowns and other restrictions on industrial activity choked demand.
Crude imports, meanwhile, rose 4% on the year to 6.55 million tons, with Russia again behind only Saudi Arabia as China's main source of oil.