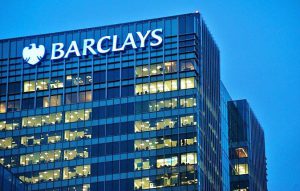 BLOOMBERG 
Barclays Plc expects to increase its headcount in Paris by about two thirds in the next two to three years, as the French capital increasingly becomes the main trading hub in continental Europe for global lenders after Brexit.
The London-based bank, which employs roughly 300 staff in Paris, believes it could generate enough business from the office to add about 200 more people by 2025 to 2026, Francesco Ceccato, chief executive officer for Barclays Europe, said in an interview.
"The need to keep hiring traders on the continent is obvious," Ceccato said. "Europe needs to develop its capital markets to reduce reliance on banks, so we have an opportunity to grow. Over the next few years, we wouldn't be surprised if there were around 500 people working for Barclays in Paris."
The addition will mainly boost the lender's local trading unit, which has about 50 traders and 70 salespeople at present, Ceccato said. The expansion is part of Barclays' plan to bolster its operations in Paris and Europe more broadly.
Ever since the UK exited the European Union more than two years ago, many global financial giants have been bolstering their presence in continental Europe in a shift away from London. While the City still remains the primary hub through which money flows, Paris has been gaining a fair share of those relocations as Wall Street firms step up trading in the region's assets ranging from bonds to interest-rate products and equities.
Barclays has roughly 1,800 people across 10 countries in the EU, with Paris currently almost as big as its Dublin office. At the end of 2022, the bank as a whole had nearly 90,000 employees, according to its annual report.