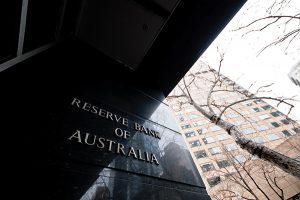 Bloomberg
Australia's central bank raised its key interest rate for an eighth consecutive month and said it expects to tighten further as policy makers combat the hottest inflation in three decades.
The Reserve Bank increased its cash rate by a quarter-percentage point to 3.1%, the highest level since November 2012, at its final meeting of 2022. The widely anticipated decision brings the RBA's cumulative hikes since May to 3 percentage points, the sharpest annual tightening since 1989.
"The board expects to increase interest rates further over the period ahead, but it is not on a pre-set course," RBA Governor Philip Lowe said in his post-meeting statement. "The size and timing of future interest rate increases will continue to be determined by the incoming data."
The governor's comment on further tightening helped the Aussie dollar strengthen to 67.29 US cents in Sydney, while three year bond yields rose 6 basis points to 3.07%.
Australia has been an early mover in slowing the pace of tightening as the central bank tries to safeguard economic growth while reining in inflation that's forecast to touch 8% this quarter. It was the first developed economy to downshift to quarter-point hikes in October and has signaled a potential pause ahead to assess the impact of increases so far.
In contrast, central banks in Wellington and Washington have tightened by 4 percentage points and 3.75 percentage points respectively in their cycles and signalled a determination to slow consumer prices irrespective of the economic cost.
That explains why in Australia, money markets are
pricing in a peak rate of around 3.5% by mid-2023, which
is broadly in line with
economists' estimates. New Zealand's central bank forecast a terminal rate of 5.5% next year and the Fed is also expected to keep tightening.
"Wages growth is continuing to pick up from the low rates of recent years and a further pick-up is expected due to the tight labor market and higher inflation," Lowe said today.
"Given the importance of avoiding a prices-wages spiral, the board will continue to pay close attention" to labour costs and price setting by firms, he said.
Economists expect data will show gross domestic product surged 6.3% last quarter from a year earlier, though much of that reflects a low base effect due to virus lockdowns in 2021.
Still, underlying strength remains in the A$2.2 trillion ($1.5 trillion) economy, underpinned by large savings built up during the pandemic and low unemployment, even in the face of the rapid rate increases.
All that goes to explain why the RBA doesn't see a recession Down Under, though its desire to engineer a soft landing has led to questions about the rate-setting board's commitment to defeating inflation.
Some economists, including at ANZ, reckon the RBA will have to do a lot more tightening than currently envisaged given the inflationary wave sweeping across the globe.