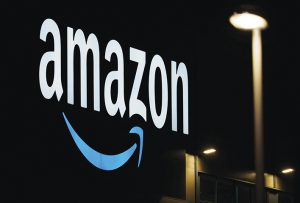 BLOOMBERG 
Amazon.com Inc is laying off an additional 9,000 employees, adding to cuts that were already the largest round of firings in the company's history.
CEO Andy Jassy announced the cuts internally, saying they would occur in the coming weeks and primarily affect Amazon Web Services, human resources, advertising and the Twitch livestreaming service groups.
"Given the uncertain economy in which we reside, and the uncertainty that exists in the near future, we have chosen to be more streamlined in our costs and headcount," he said in his memo, published later to Amazon's corporate blog. Twitch's incoming CEO said in his own blog post that cuts at the San Francisco-based subsidiary would total about 400 people. A spokesperson declined to detail how Amazon was apportioning the rest of the layoffs.
The e-commerce giant has been laying off mostly corporate workers after a hiring spree during the pandemic left Amazon with too many people. The company recently wrapped up a round of job cuts that totalled about 18,000 workers. Those layoffs began in November and landed heaviest on Amazon's recruiting and human resources teams, its sprawling retail group and devices teams.
Amazon employed 1.54 million people worldwide at the end of December. The vast majority of those workers are hourly employees who pack and ship products in warehouses.