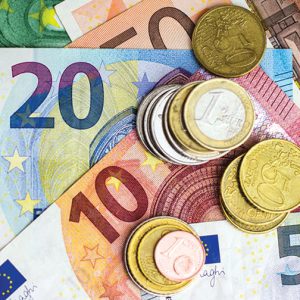 Bloomberg
AIB group is set to be hit with a possible record fine from Ireland's central bank for its role in a mortgage overcharging scandal, according to three people familiar with the matter.
The central bank is preparing to sanction the bank for its role in charging thousands of customers the wrong interest rate on mortgages that tracked the ECB's key interest rate. The regulator may announce a fine as soon as today, the people said, asking not to be named as the information is private.
AIB has set aside 70 million euros ($74 million) for a possible fine tied to the scandal, according to its 2021 annual report. A penalty of that magnitude would almost double the largest penalty issued by the regulator to date.
AIB and the central bank declined to comment. The Irish Times reported the news earlier.
The fine would be the latest chapter in a scandal, which has engulfed Irish banking for almost a decade. So-called tracker mortgages were popular in Ireland before the global financial crisis hit in 2008. When bank funding costs soared and then interest rates plunged during the crisis, those loans began to lose money. Many customers were later placed on an incorrect rate.
The central bank ordered lenders that offered tracker mortgages to review their loan books in 2015. The regulator fined NatWest Group Plc's Ulster Bank unit 37.7 million euros — the central bank's biggest penalty to date — in March 2021 for its role in the scandal.
It had already fined Permanent TSB group Holdings Plc and KBC group NV's Irish units, and is investigating all the country's main retail banks, which have paid out at least 683 million euros in compensation and redress to customers so far.