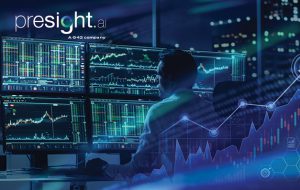 ABU DHABI / WAM / AGENCIES
Presight AI Holding PLC, a G42 company, and the region's leader in big data analytics powered by artificial intelligence (AI), announced that its Initial Public Offering (IPO) is subscribed in full.
The IPO received total gross demand amounting to AED 94.9 billion ($25.8 billion) and was 136 times oversubscribed in aggregate, excluding the commitment from the company's cornerstone investor, International Holding Company PJSC.
Thomas Pramotedham, CEO of Presight, said, "We are delighted that Presight AI's IPO has been met with overwhelming interest from both retail and professional Investors. The significant oversubscription is a testament to investor confidence in our company's growth strategy and ability to create value for shareholders.The IPO will help us capitalise on significant potential for market growth as demand for big data analytics powered by AI continues to grow across multiple sectors."
The subscription period for Retail and Professional Investors ended on Friday. The listing of Presight shares and trading on the ADX is expected to take place on March 27.
Presight offering is IHC's second major investment
International Holding Company, the global diversified Abu Dhabi-based conglomerate, confirmed on Friday 15% cornerstone investment in the upcoming IPO of Presight AI.
The move comes as part of IHC's long-term strategy to grow its capacity in the tech industry across different sectors as it continues to scale up its information technology businesses. It has increased its technology deals by over 200 percent since 2021, crossing AED 2.1 billion in tech investment.
Syed Basar Shueb, IHC's CEO, said: "IHC is looking to deepen its engagement and investment in the tech space regionally and globally. Presight AI's IPO is an excellent opportunity to help us create a diversified yet strong industry portfolio."
IHC planned Tech Holding company will not only focus on acquiring a majority stake in large-size tech firms but also the small and medium tech businesses as it will hold diversified tech verticals under its umbrella.