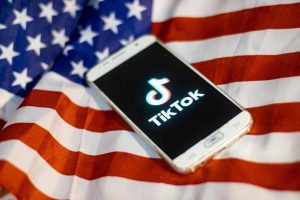 BLOOMBERG
One of TikTok's senior-most officials in charge of ensuring user safety is leaving the company amid increasing pressure for the US government to ban the popular video-sharing app.
Eric Han, who has led TikTok's US trust and safety operations for years, will depart this month. Han had been promoted to lead trust and safety at the company's newly walled-off US data operations in December 2022.
Han has been one of the most prominent officials in TikTok's all-out effort to convince skeptical lawmakers and policy makers that the app is safe for US users and that it shouldn't be banned. TikTok is facing a national security review in connection with its ownership by Chinese tech giant ByteDance Ltd, and multiple bills in Congress that could limit access to the app.
In December 2022, TikTok combined its global trust and safety team with its US-based trust and safety group, which Han had led from Los Angeles. Former employees who worked closely with Han say he was frustrated when he wasn't offered the role of leading the combined team and instead given a promotion he didn't want: head of trust and safety for the new US Data Security team.
This team was created specifically to appease US national security concerns. While Han's role was prestigious on paper, he eventually compared it to being given a "poison chalice" — a job that sounds good at first, but that would leave him susceptible to being a scapegoat.