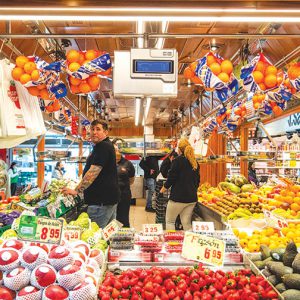 Bloomberg
Spanish inflation unexpectedly quickened in January after a five-month run of slowing price growth, prompting traders to boost their bets on how high the European Central Bank will raise interest rates.
Consumer prices advanced by 5.8% from a year ago, up from the previous month's 5.5% increase, the statistics institute in Madrid said Monday.
That's well above the 4.8% median estimate in a Bloomberg survey of economists, though the predictions ranged from 3.8% to 6.5%. The task of forecasters was complicated this month by a re-weighting of the euro-zone inflation basket. Money markets amped up ECB rate-hike wagers by as much as 9 basis points on Monday, pricing the deposit rate to peak above 3.50% by the middle of the year, up from 2% now. Euro-area bonds sold off, lifting Spanish bond yields about 8 basis points across the curve.
Yields on German 10-year debt, the benchmark for the region, were up as much as 8 basis points to 2.32%, the highest since January 6.
"The higher core inflation is a concern," said Antoine Bouvet, a rates strategist at ING Bank NV. "That selloff shows that markets are biased toward lower inflation and that release is catching them offside."
Higher rates bets boosted the euro, which rose 0.4% to $1.0914. That's just short of the nine-month high the single currency reached last week.
Spain's acceleration was driven by a rebound in fuel costs and smaller discounts in start-of-year apparel sales. A gauge of underlying prices that excludes volatile items surged to a record 7.5%, suggesting price pressures are still widespread.
That's the fear at the ECB, which has refocused its attention toward core inflation after a slowdown in the headline gauge.