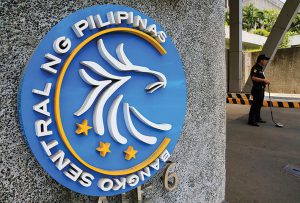 BLOOMBERG 
The Philippine central bank slowed the pace of its interest-rate increases as it seeks to cool still-hot inflation while allowing itself some policy-manoeuvre room in the event of risks from a global banking turmoil.
Bangko Sentral ng Pilipinas raised the overnight reverse repurchase rate by 25 basis points to 6.25% on Thursday, as seen by all but one of 22 analysts in a Bloomberg survey. One predicted a pause. That takes the cumulative increases since May to 425 basis points, which included four half-point moves and two 75 basis-point actions.
A slower headline inflation reading provided Philippine authorities room to downshift, as also space to consider how the fallout of the banking tumult could spur uncertainties. Still, the core measure gaining at the fastest pace in 24 years in February leaves little room to pause, especially when the US Federal Reserve has signaled resolve to stay its course on tightening.
BSP's decision came hours after the Fed raised interest rates by 25 basis points, and signalled more to come.
The action makes Philippines one of the last bastions of tightening in Southeast Asia, where some have already shifted to pause. Vietnam went a step further to reduce a key rate to support economic activity.
"There is scope to be less aggressive with its tightening," Tamara Mast Henderson of Bloomberg Economics said in a note. The peso has been relatively resilient during recent market turbulence.