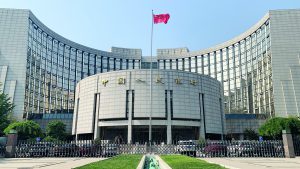 BLOOMBERG 
The People's Bank of China's (PBOC) relending programs have incentivised banks to allocate more loans towards green projects, Governor Yi Gang said.
The relending programs provide cheaper funding to banks and at the same time promotes information disclosure by lenders, Yi said on a panel at the Boao forum in Hainan.
One of the PBOC's relending programs — focussed on promoting green technology — has provided funding of 300 billion yuan ($44 billion) to banks, resulting in 600 billion yuan of commercial bank loans to corporates, Yi said. China's outstanding green loans have now reached 2 trillion yuan, he said.
The PBOC is seeking to make bank disclosures of climate-related information compulsory eventually, Deputy Governor Xuan Changneng said on the panel. Disclosures are currently voluntary.
He said combating climate change is an area of global cooperation, citing the PBOC's work with the US on the G20 Sustainable Finance Working Group, and with the European Union. He said regulators should gradually push for compulsory, comprehensive, quantitative environmental information disclosure.
Speaking after the panel, Governor Yi said the PBOC will increase support for private companies and step up financial aid for smaller firms.