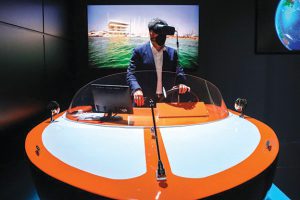 Bloomberg
Europe's technology sector is set to bring in more than $100 billion of annual investment for the first time this year, capping off a period of deal-making and surging valuations.
With nearly three times as much capital projected to be raised this year compared with 2020, the total number of tech companies in Europe valued at more than $1 billion now exceeds 320, according to data compiled by London-based
venture capital firm Atomico.
Still, US capital markets remain more attractive for a public listing, with 36% of European tech unicorns founded since 2015 listed on US stock markets. White founders also netted 89% of capital raised by companies over the past two years.
After continually trailing the US, Europe's tech companies have been increasingly attracting investors with lower valuations and startups working
in areas such as finance and ecommerce.
Investment firms such as
Sequoia Capital and Coatue Management have either established or plan to start European outposts, signaling a further
influx of money ahead.
When it comes to early-stage funding, Europe has now reached parity with American peers: Over the past year, European startups accounted for 33% of all capital invested globally in fund-raising rounds of as much as $5 million, compared to 35% for the US, according to the report.
European startups are raising more money than ever before, producing a class of tech companies with valuations comparable to peers in the US and Asia. But after a record-breaking start to the year, even some of the industry's biggest cheerleaders
are starting to worry that the
momentum isn't sustainable.
High valuations from private investors don't necessarily translate to the public market, and a number of initial public offerings worldwide have priced below some of their loftiest estimates. Prior to the shares' collapse this week, Didi Global Inc., a Chinese ride-hailing company backed by SoftBank Group Corp., was valued at about
$68 billion after its first day of US trading, well below the $100 billion previously forecast.
UK cybersecurity company Darktrace Inc's shares began trading with a market value of $2.3 billion, about half the valuation people familiar with the share sale had been touting weeks before. Food-delivery company Deliveroo Plc dropped 26% in its first day of trading in London in March.
The European tech sector now has 166 "unicorns," or companies valued at more than $1 billion, with a combined worth of more than $800 billion, according to a June report from investment firm GP Bullhound. Half of that value was created just this past year.
European tech listings in the first half of the year have already broken records, with tech companies raising more funds in 2021 so far than in any other year since at least 2009, according to data compiled by Bloomberg. There are more IPOs for technology and internet companies, too, with more than 75 from Europe beginning to trade this year, compared to 45 in all of 2020.
The money spent on acquisitions has doubled for tech targets in Europe from the same period a year ago, putting 2021 on track to be the biggest year for tech and internet deals in more than two decades.