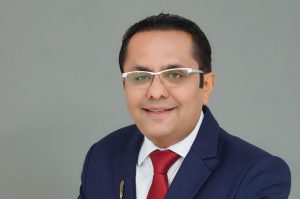 DUBAI / GULF TIME
Danube Group announced its contribution of AED 5 million in support of "1 Billion Meals Endowment" campaign, launched by His Highness Sheikh Mohammed bin Rashid Al Maktoum, Vice President and Prime Minister of the UAE and Ruler of Dubai, with the aim of launching the largest Ramadan sustainable food aid endowment fund.
Organised by Mohammed bin Rashid Al Maktoum Global Initiatives, the campaign aims to provide a food safety net for underprivileged communities, as a practical example of Ramadan values of compassion and charity, as well as those of giving and solidarity.
Danube Group's contribution adds to those made by individuals, institutions, businesses and charity associations to support the campaign, thereby strengthening the UAE's position as a key contributor to resolving challenges around the world.
Rizwan Sajan, Founder and Chairman of Danube Group, said: "With the launch of "1 Billion Meals Endowment" campaign, the UAE continues to lead global humanitarian efforts, becoming a hub of innovation in this field thanks to its wide experience and the effectiveness with which it runs these efforts."
"We are thrilled to be among supporters of the campaign, to help create sustainable solutions and implement effective programs to fight hunger and malnutrition – challenges that threaten tens of millions of people around the world, requiring our support," he added.
1 Billion Meals Endowment" campaign offers individuals, businesses, businessmen and influential philanthropists new ways to donate and make a difference, further promoting the culture of endowment as a traditionally rooted tool of development, and an investment for the future.
Donation channels
The "1 Billion Meals Endowment" campaign welcomes donations and contributions to the endowment fund from institutions and individuals across five main channels including the campaign's website (www.1billionmeals.ae), as well as a dedicated call center via the toll free number (800 9999). Donations are also possible via bank transfers in the UAE dirham to the campaign bank account number with Emirates NBD (AE30 0260 0010 1533 3439 802). Donations via SMS give contributors the option to donate AED 1 daily through a monthly subscription, by sending the word "Meal" to 1020 for du users, or to 1110 for Etisalat by e& users. Those who wish to donate to the campaign through the DubaiNow app can do so by clicking on the "Donations" tab.