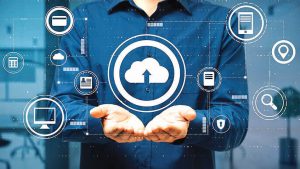 BLOOMBERG
Cloud computing is expensive. As the tech economy stumbles and businesses pare back, growth at the largest cloud-computing companies has slowed. That's created an opportunity for startups that want to help trim those bills. Vantage, a New York City-based company has raised $21 million from investors.
The haul follows two larger investment rounds in recent months by competing companies that use a combination of software and human expertise to spot and weed out unnecessary or inefficient cloud spending, and typically charge a set percentage of those savings. Zesty, based in Tel Aviv, Israel, raised $75 million in September, and ProsperOps Inc., of Austin, Texas, raised $72 million last month. Venture investment in the sector has been ticking upward since 2021, according to research firm PitchBook — notable at a time when overall funding is falling.
"Growth is slowing down," said Ben Schaechter, Vantage's chief executive officer and co-founder. "All these organisations that never put so much investment into efficiency, everyone is doing that right now."
Cloud computing — or the sale of rented computing power, data storage and software services — has grown in the last decade from a niche industry to the default way many companies run their own operations. That's been big business for the industry's leading practitioners, including Amazon.com Inc.'s Amazon Web Services, Microsoft Corp.'s Azure, and Alphabet Inc.'s Google Cloud Platform.
But with the pandemic-fuelled surge in the digital economy fading — and businesses of all kinds staring down an uncertain economic outlook – companies have less money to spend on cloud services, creating more demand for Vantage and other rivals that promise to trim costs.
"One of the most common board meeting topics that I'm having with all of our companies is what are we doing about spending," said Ariel Tseitlin, a partner at Scale Venture Partners, which led the investment round in Vantage. "And cloud spending ends up being such a high line item for companies."   Tseitlin also led Scale's investment in CloudHealth, a stalwart among an earlier generation of cloud-cost management firms, many of which were scooped up by larger software companies.