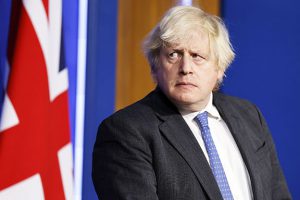 The year we are leaving behind (and good riddance, most of us would happily say) was one long reminder of both the miraculous possibilities afforded by science and the critical importance of sound policy by elected officials in times of crisis. In the year ahead, Britain's leaders can draw from the lessons of earlier pandemic policy and lean on a suite of vaccines and Covid treatments that can help confront the next curve ball.
But there are also new complications for Prime Minister Boris Johnson. He began 2021 triumphant from his Brexit deal and confident in the promise of new vaccines. He goes into 2022 a weaker prime minister, having angered many in his party and the public through a series of scandals and misjudgments. He must now recover from a major rebellion among his own MPs, which could prove habit-forming, and a by-election loss in the Conservative stronghold of North Shropshire. Those storm clouds may pass, but he also faces a very different economic climate: Inflation and the rising cost of living will mean more pressure on consumers.
Johnson is under pressure to show results in his ambitious agenda to rebalance Britain's economy. Negotiations with the European Union on Northern Ireland will again threaten broader UK-EU relations at a time when threats from Russia, China and elsewhere will require greater competence and closer cooperation.
Boris Johnson Finally Tells Us What "Global Britain" Means: The UK's foreign and security policy review is well crafted and ambitious — it's as close to a Johnson Doctrine as we're likely to get — but can a middling power afford it?
Priti Patel Is Going to Make Europe's Migrant Crisis Worse: Boris Johnson's Home Secretary is sponsoring a bill that would criminalize many people seeking asylum.
Boris Johnson's Battles Are All Internal: To govern is to choose, as Nigel Lawson, chancellor of the exchequer under Margaret Thatcher, once said. There is a long record of chancellors and prime ministers choosing differently. That outcome rarely ends well.
The Long Covid Picture Is Stark: More patients are seeking help for lingering effects of Covid like fatigue and brain fog. But there are limited resources and answers, and the costs of ignoring illness are high.
Covid Cases Are Soaring in Britain Again. Why? The country's full-speed approach to lifting restrictions has certainly contributed to a spike in infections. But that's only part of the picture.
—Bloomberg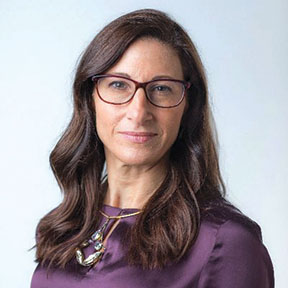 Therese Raphael is a columnist for Bloomberg Opinion. She was editorial page editor of the Wall Street Journal Europe